Exotic Mushrooms Cultivation
Growing Process at NatureGreen
"Grow green" is not just a saying at our exotic mushroom farm but a daily process of exotic mushrooms cultivation. We grow organic mushrooms with the responsibility of keeping our environment clean from chemicals and hazardous substances. Sterile working conditions correspond to the highest hygienic standards worldwide. We treat our employees with respect, create comfortable working conditions and pay fair. We reap what we sow – motivated employees, high-quality organic mushrooms, and satisfied customers. Our team works with an awareness of keeping our nature clean to produce healthy organic mushrooms.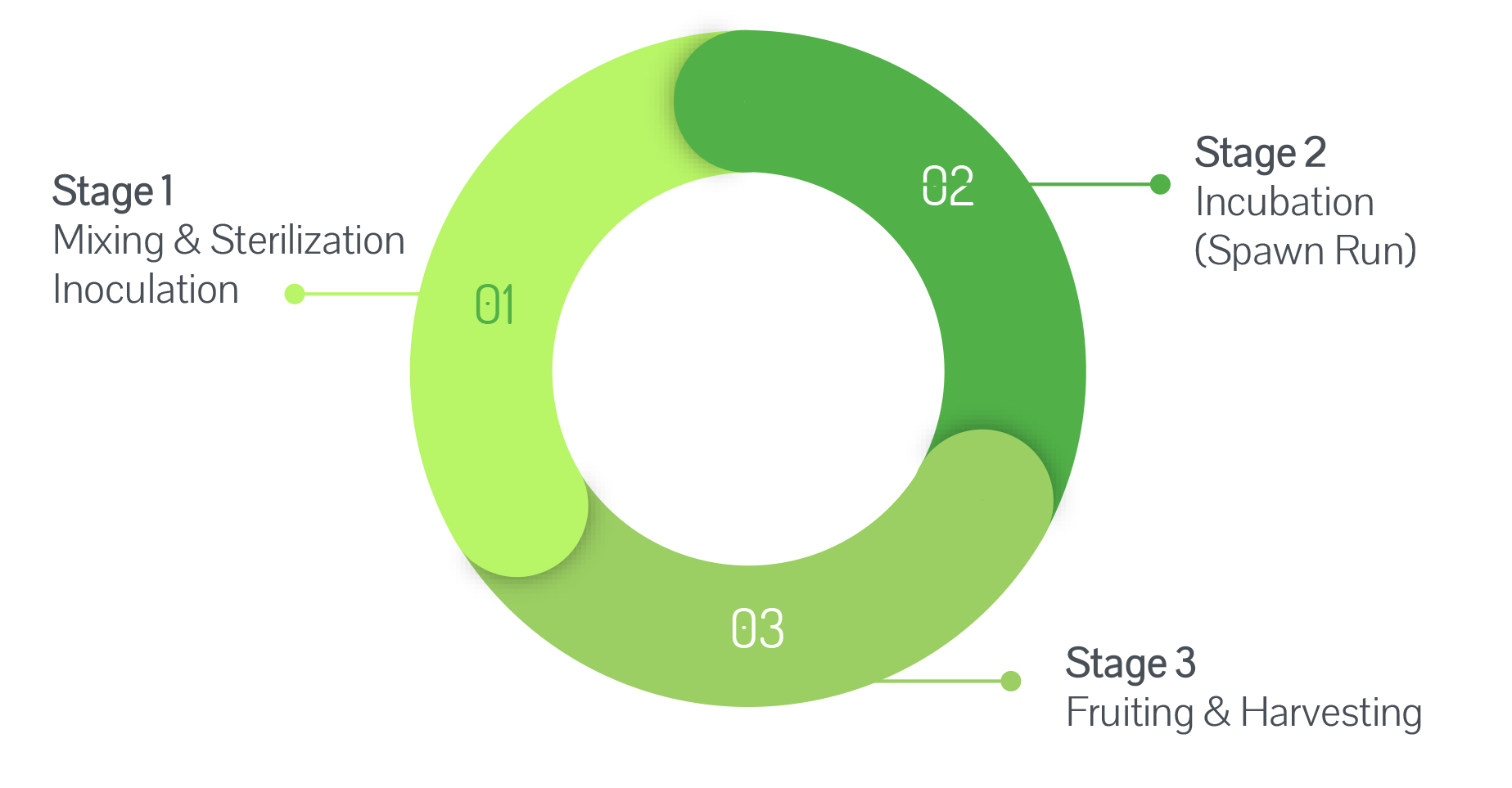 Take a look at exotic mushrooms cultivation stages
Did you know this fact about exotic mushrooms cultivation? – It takes about 5 months for mushrooms to grow – from the spawn to the nutritious product in the package.
Mixing & sterilization: Mixing of sawdust & supplements with further
sterilization
Inoculation: Inoculation of the substrate with a grain spawn under sterile conditions
Incubation: Growing of spawn on the substrate
Fruiting: Forming of mushroom fruit bodies
Daily quality control
Any specific question?
Please contact us
Environmentally-friendly production

Organic
At Nature Green we make our own first-class organic substrate to produce high-quality organic mushrooms.

Efficient
Using a bulk sterilization system allows us to produce wood substrate in a very energy efficient and hygienic way.

Year-Round Availability
We plan our harvesting schedule efficiently to meet our customers' requirements.
Mushroom Quality Certification