Exotic Mushrooms Retail in Organic Quality
In order to guarantee the best-quality organic mushrooms, we conduct strict & meticulous product quality control at all cultivation stages. After harvesting, our shiitake, golden enoki, or lion's mane mushrooms are sorted by size and appearance.
They are then packaged and prepared for delivery. You can trust our product's quality and your customers will enjoy fresh, rich-tasting exotic mushrooms. Exotic mushrooms retail in Europe in accordance with the highest organic product standards.

We use 100% natural raw material

Our eco-products are certified

All mushrooms are free of pesticides and harmful chemicals.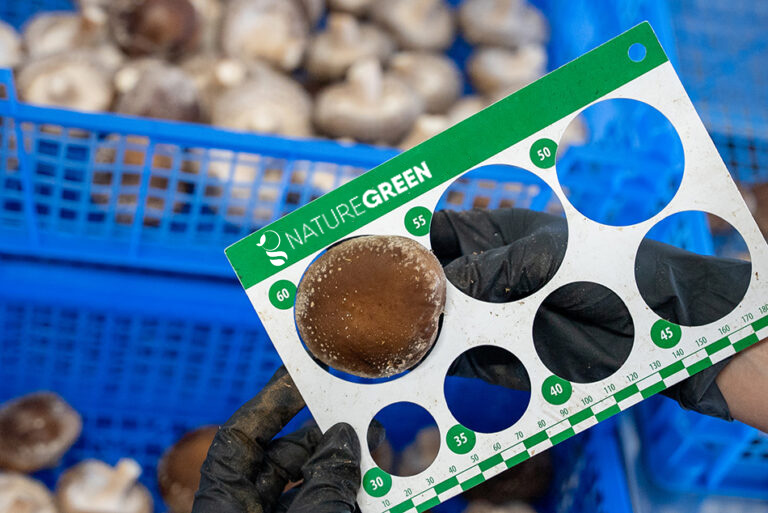 Quality Assurance
We cultivate exotic mushrooms using the best raw materials, supplying European markets with high-quality organic products with full traceability.

Customer Service
NatureGreen demonstrates flexibility, support and assistance. We take customer satisfaction to the next level.

Year-Round Availability
We know that our customers require a reliable supplier. We grow and deliver our organic mushrooms all year round.
Exotic Mushrooms Retail -PACKAGING
We offer individual buyer-oriented packaging solutions which suit your needs:
Made from recyclable materials
Efficient packaging due to size and quality control
Wholesale cartons for high-volume orders
Branded labeling and size-customized packaging are possible
High volume orders for supermarket chains
All our exotic mushrooms are sorted and packed manually under thorough quality control. Each mushroom's size in a package is checked and sorted accordingly. The minimal packaging unit weight is 100 gr. We recommend an optimal package weight of 200 grams.
Exotic mushrooms retail – packaging possibilities:

Plastic crates
1,5 kg each = 200 crates/ 300kg in a full pallet

Plastic crates
2 kg each = 200 crates/ 400kg in a full pallet

Pulp punnet from recycled paper
100 gr each = 800 punnets / 80 kg in a full pallet
Any specific questions about exotic mushrooms retail?
Please contact us in case you wish a different kind of packaging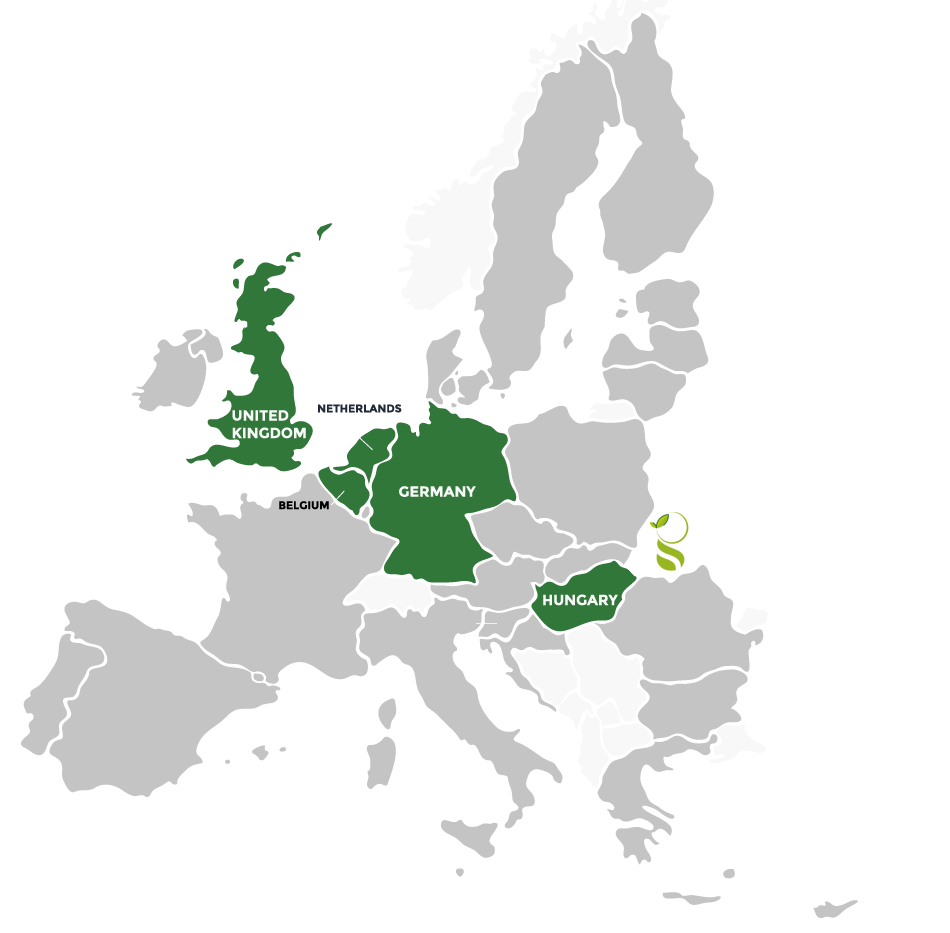 Exotic Mushrooms Retail – LOGISTICS
We guarantee fresh eco-products delivered straight after harvesting:
Flexible delivery planning
Reach any Europe-wide destination within 5 days
International air freight
Hygienic refrigerated vehicles
NatureGreen delivers fresh exotic mushrooms in optimal condition. Our refrigerated vehicles allow hygienic transportation of mushrooms with minimal quality loss. Permanent temperature control keeps the mushrooms fresh for up to 14 days. Usual storage and transportation temperature stays at +2 C°. At this temperature range, our products keep all nutritious values and preserve all vitamins and minerals.
Mushroom Quality Certification